If you need to travel light, we offer a fully inclusive Equipment Rental option from $135 for our 3-night trip, $180 for 4 nights, and just $315 for the 7-night trip. Full Equipment Rental includes a BCD, regulators, computer, torch for night dives, wetsuit, mask, fins, and boots. See below for equipment details and sizing.
Weight, cylinders, and Nautilus Lifeline PLB come included for all Spirit of Freedom guests at no extra charge.
Wondering what to pack for your Cairns Liveaboard? Check out our helpful article on what to pack for a liveaboard dive trip.
Please note: we are unable to rent individual items, the below items are only available as a full dive equipment set.
Cylinders and weights (included)
Cylinders and weights are provided free of charge, as are regular air fills. Nitrox (32%) fills are available as a trip package: $110 for our 3 night trip, $150 for the 4-night trip, and $260 for the 7-night trip.
Spirit of Freedom is equipped with 44 cylinders – all are Din + Din K compatible.
2 x 15.0L (Steel)
36 x 11.0L (Alloy)
2 x 9.0L (Alloy)
Wetsuits
Wetsuits can also be hired for the duration of your trip and we offer full length and 5mm Cressi wetsuits in both Women's and Men's sizes from XXS – XXL. Our wetsuits are all well maintained and are swapped out regularly to ensure a very high standard.
For information about average water temperate and general weather conditions see our dive season and weather page.
BCD
The Scubapro X-Force is our BCD and perfect for passionate and advanced recreational divers.
It comes with Scubapro's new, pre-formed wrap-around bladder providing higher buoyancy with increased volume in the lower back. With a superior fit and weight distribution, you will have unbelievable comfort for your dives.
Sizes: XXS – XXL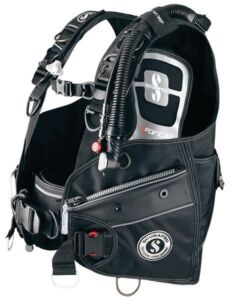 Regulators & Computers
We use Cressi T10 regulators paired with XS-Compact 2nd Stages and Cressi Leonardo Computers onboard Spirit of Freedom.
A dive computer briefing is provided to all guests renting this computer.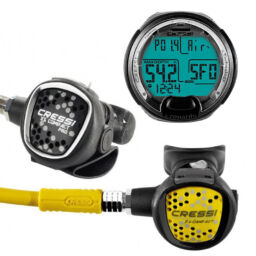 Masks, Fins and Boots
We cater for a wide variety of face sizes and shapes and provide Liberator, Freedom, Kleio and Serene masks. Unfortunately, we do not offer child-size masks so this will need to be brought as needed.
A selection of prescription masks are also available. Please contact us for more information.
Tusa Solla open heel fins paired with Cressi Boots.
Torches
Expedition Star (500 Lumens) are used as our primary torches. Additionally, we have a limited number of Fluoro Torches.