Get to Know Lizard Island (Jiigurru)
Lizard Island National Park is made up of Lizard, Osprey, Palfrey, and South islands, as well as Seabird Islets and Eagle Island, which is a few kilometres west of Lizard Island. It's the only continental island group within striking distance of the outer barrier reef. The island's austere, craggy beauty contrasts dramatically with the beautiful blue waters and abundant fringing reefs that surround the island group, rising 359 metres above sea level. Lizard Island is the changeover location for guests doing either our 3 or 4 night liveaboard dive trips.
Grasslands encompass more than half of the island. Woodlands of eucalyptus and acacia, heaths, paperbark swamps, and mangroves can all be found there. The island group is home to about 40 different bird species. The yellow-spotted monitor lizard (also known as the Varanus Panoptes) is the most well-known animal on the island. During his exploration of Australia's east coast in 1770, Lieutenant James Cook named the island after this lizard. Lizard Island has a long history that dates back to the first European exploration of the coast and habitation. The islands are currently a popular tourist attraction as well as a centre for world-class tropical marine research.
For the Dingaal Aboriginal people, Lizard Island, also known as Jiigurru, holds a lot of cultural significance and contains sacred sites such as initiation, ceremonial, and tale sites. The islands have shell middens, which show signs of long-ago eating on clams, oysters, spider shells, and trochus shells.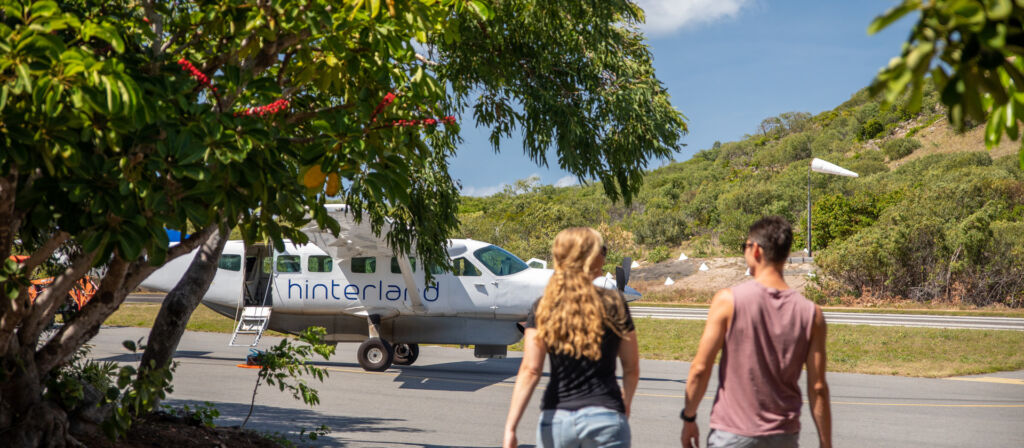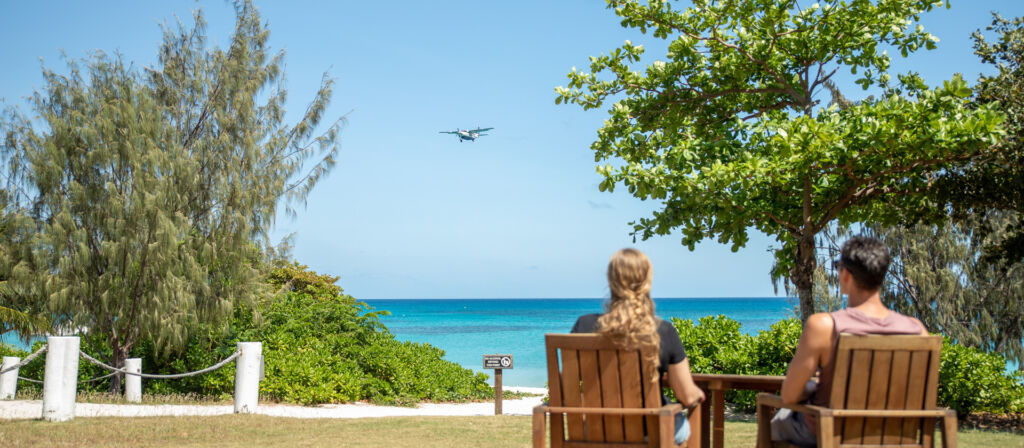 Walking Tracks
Guests on our 7 night dive liveaboard or 3 night dive liveaboard can explore the island via a network of walking trails that range in difficulty from basic to challenging. Many of these trails are interconnected and can be combined to form longer hikes. Access is restricted to the National Park area.
Chinamans Ridge—340m one way (20min) Grade: moderate
Between the resort and the Pandanus route, the Chinamans Ridge is a short, steep track with rough stairs crosses across a steep granite slope. Views of Watsons Bay can be had from an overlook near the top of Chinamans Ridge.
Watsons Walk—520m one way (30min) Grade: easy
A sandy route leads from Watsons Bay's day-use area to the water pump, across a paperbark swamp, and on to Watsons Cottage, where it meets the Pandanus track.
Pandanus track—685m one way (30min) Grade: easy
Follow Watsons Walk from Watsons Bay beach to the ruins of Watsons Cottage. Before arriving at the airstrip, the Pandanus route continues along a boardwalk through mangroves and then joins a rough trail that skirts a paperbark and pandanus swamp. Along the journey, there is information about Aboriginal plant and animal uses.
Blue Lagoon—455m return (40min) Grade: easy
Walk 800 metres from the end of the Pandanus route (where it meets the airfield) to the end of the airstrip, where a small, sandy track leads to the quiet Mangrove beach on the outskirts of Blue Lagoon. The trek offers beautiful views of Blue Lagoon, Palfrey and South islands, and the mainland's Cape Flattery.
To see a map of the island click here