What to pack for a liveaboard dive trip
Divers who have previously dived on a liveaboard often agree that it is the only way to dive but if it's your first time, you may be wondering what to pack on a liveaboard dive trip?
When you dive from a liveaboard, you'll be able to go further from the mainland and explore more remote dive sites, as well as spend time with other dive enthusiasts for the duration of your vacation. But due to the remote location, it is vital to plan your packing carefully to make sure you have what you need – no way to pop to the shops and pick up a pair of sunglasses out on the Reef!
Due to the light aircraft flight to and from Lizard Island, guests on the 3-night and 4-night trips aboard Spirit of Freedom are limited to a total baggage allowance of 20kg (45lb) per person including carry-on luggage, therefore space and weight matters when planning what to pack.
Pro tip: we recommend you bring soft-sided luggage on your liveaboard trip, allowing for easier storage on the plane and aboard the boat.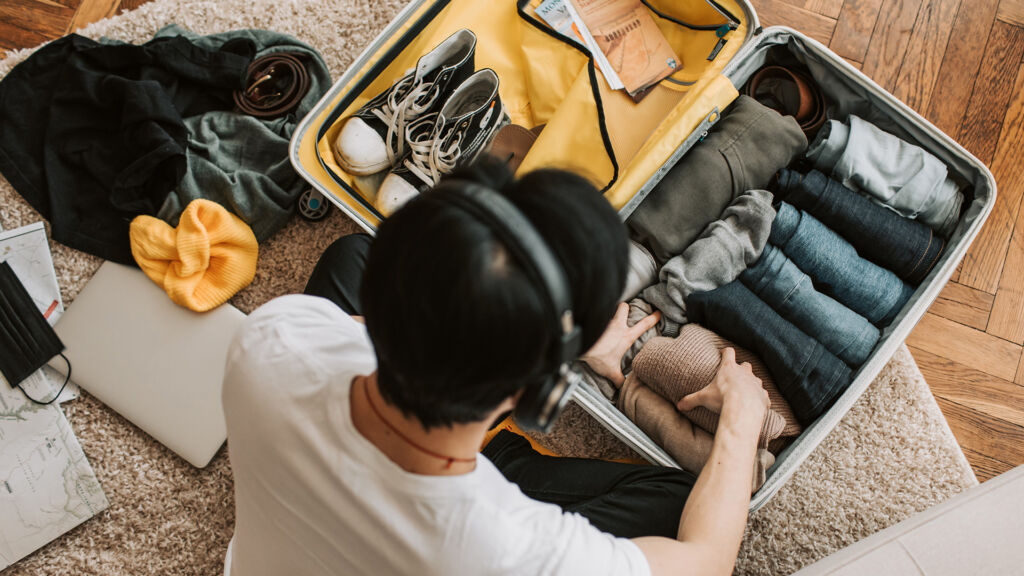 Packing List Recommendations
Personal Items
Passport and travel documents (including any travel/dive insurance paperwork and COVID-19 vaccination documents required by the local government)
Money (for additional drinks from the Ship's Bar or Crew Gratuity at the end of the trip, if desired)
Dive logbook and certification cards
Microfibre/quick dry towel for after dives
Sunscreen (Reef-Safe)
Motion-Sickness/Sea-Sickness Remedy (if needed)
Any other personal medication required
Basic Toiletries
Electronics Chargers
Moisturiser
SPF Lip Balm
Leave-in Conditioner (Reef-Safe)
Earplugs for sleeping (if needed)
Optional Entertainment
Book to Read/e-Book
Journal
Underwater Camera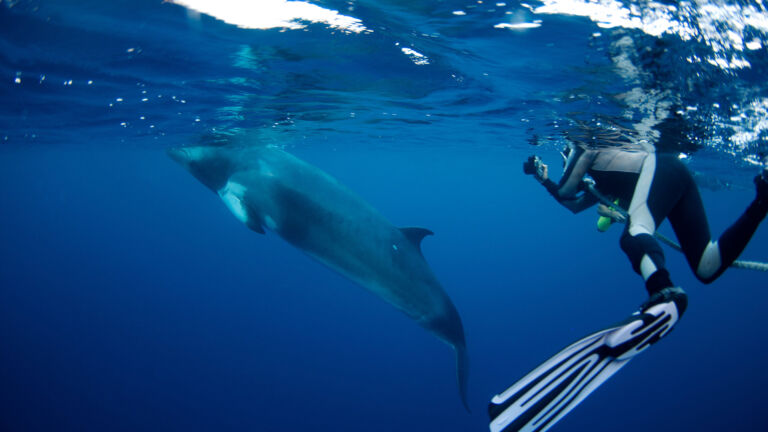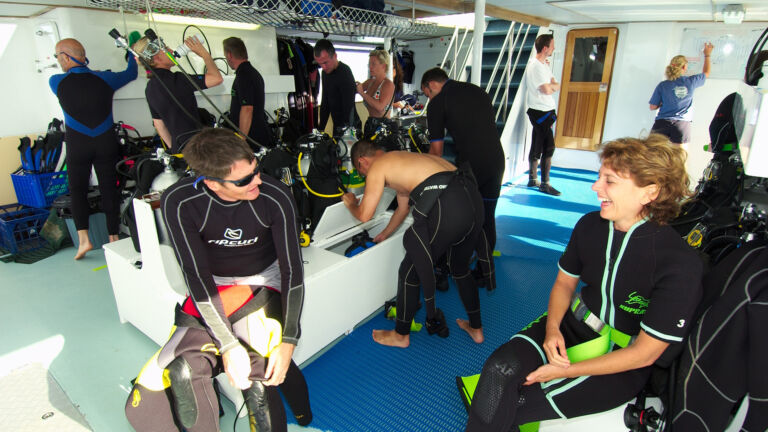 Hat
Sunglasses
Swimsuits (at least 2 sets)
Casual shorts/skirts/t-shirts for daywear
Smart casual clothes for evening wear
One set of long pants for cold weather
Rain/Wind Jacket
PJs
Flip Flops/Jandals (however bare feet while onboard is recommended)
Walking Shoes (For Shore Excursions)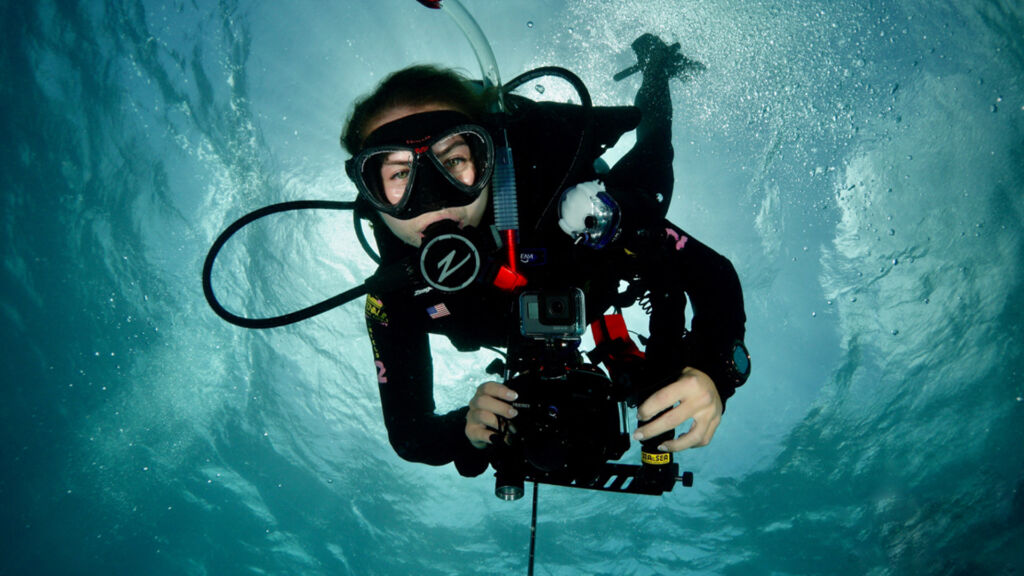 Spirit of Freedom will provide you with a mask, snorkel, boots, fins, tanks, weights, and weight belts. We also supply safety equipment including surface marker buoys, whistles, and Nautilus LifeLine Marine GPS. Cyalume sticks and torches will also be provided for night diving.
The following scuba gear should either be brought by yourself, or else you can hire the complete equipment set as a package for the duration of your trip:
BCD regulator with an integrated dive computer
Wrist-mounted dive computer
Wetsuits (Depending on the season, onboard the rental suits are 5mm full-length suits.)
Mask and Snorkel
Open-heeled fins with wetsuit booties
Torches and Cyalume sticks are provided for the night dive, however, you can hire a torch for the remaining dives.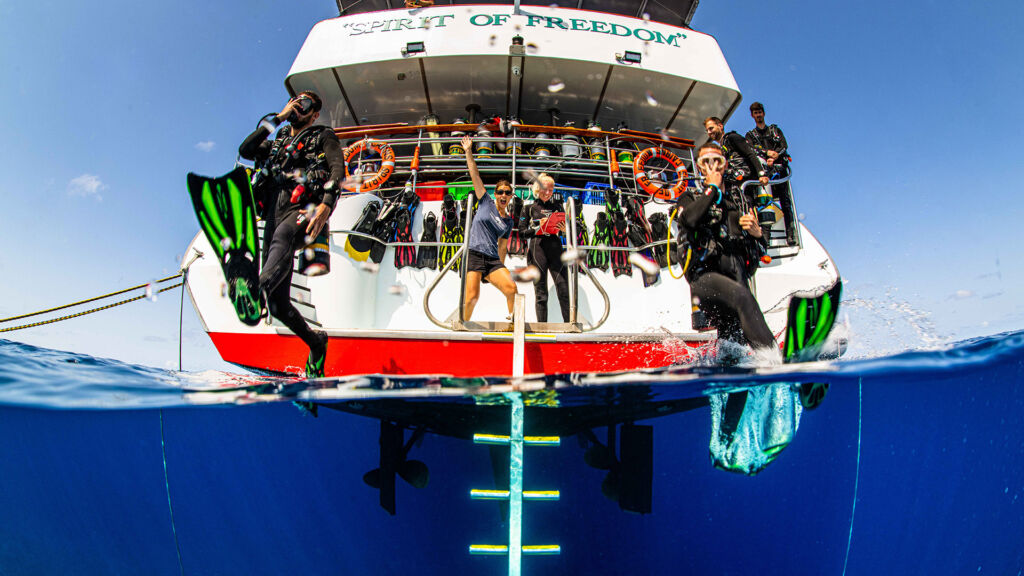 Knowing what to pack for a liveaboard dive trip is one thing, but knowing what to leave behind is just as important. If you have additional luggage (i.e. souvenirs, shopping, additional clothing and toiletries etc) that you don't need while on board, we have storage facilities at our office at no extra cost. Your luggage will be returned to you on the day you return to Cairns, therefore it is a good idea to pack these items separately from your liveaboard essentials (you can leave the sea salt hairspray with us!).
Still unsure of what to pack?
If you have any questions about what is included onboard and what you will need to bring, feel free to contact us and the team will be more than happy to help.